Ticket sale starts 1.3.2018
Riihimäki Summer Concerts – COMMON THREADS
at 12pm GRANIT PLAZA
OPENING FANFARE
Apollo brass quintet
Xiang Guo, trumpet
Inka Pärssinen, trumpet
Elina Tiainen, french horn
Roosa Lampela, trombone
Mikko Marttila, tuba
Festival starts with the quintet of the five woodwind instrumentalists of Sibelius-Academy. Summer Concerts are now ready to begin!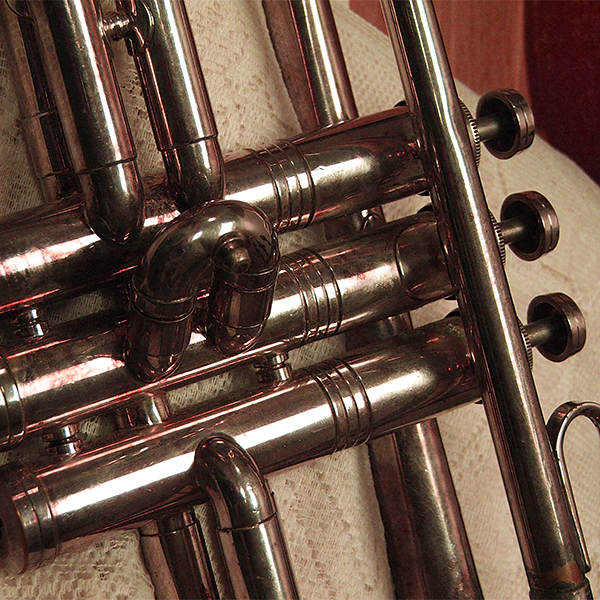 at 7pm FINNISH GLASS MUSEUM 30 / 26 / 25 €
FIRST STITCHES
Karen Gomyo, violin
Marko Ylönen, cello
Ismo Eskelinen, guitar
Olli Mustonen, piano
Beethoven: Piano sonata Op. 2 Nr. 2 A major
Beethoven: Variations for Mandolin
Mustonen: Cello sonata
Mustonen: Guitar sonata Nr. 2
Paganini: Centone di sonate Nr. 1 A minor
Ravel: Violin sonata
The festival's opening concert brings together these masterful musicians! Karen Gomyo arrives in Riihimäki after a concert in Chicago, where she plays as Symphony Orchestra's soloist with Esa-Pekka Salonen as a conductor. Marko Ylönen is the finest of the Finnish cello players and Ismo Eskelinen, a guitar virtuoso, is the top classical guitarists of the world. Pianist Olli Mustonen performs this time first of all in an unusual role as a chamber musician, as well as a pianist and as a composer. And when all these Fantastic Four get together in Riihimäki…
at 12pm PRISMA
TIDBITS of the Thursday's concert
Kekkonen quartet
Ismo Eskelinen, Petri Kumela, Otto Tolonen and Jyrki Myllärinen, guitar
The dream team of classical guitar music delivers tidbits of their concert.
at 1pm Puistonkulma
SENIOR CONCERT
Guitar students of the Sibelius-Academy
Afternoon matinee for the seniors by the younger ones.
at 5pm RIIHIMÄKI ART MUSEUM, 15 €
STRING WEAVES
Karen Gomyo, violin
Marko Ylönen, cello
Ravel: Duo for violin and cello
Bach: Partita for violin solo Nr. 2 D minor, parts
Superexperts tie an awe-inspiring weave together. In this afternoon concert the ravishing Ravel and brilliant Bach may be enjoyed in the unique setting of Art Museum, surrounded by the art of Seppo Tamminen.
at 7pm RIIHIMÄKI CHURCH, 30 /
26

/ 25 €
SACRED CONCERT
Anu Komsi, soprano
Marzi Nyman, organ
music by Duke Ellington, Jean Sibelius and Leonard Bernstein, among others
These two – the nightingale and the organist – take you to the musical highway with the mileposts such as Sibelius, jazz and centenarian Bernstein. Marzi Nyman is known as a brilliant electric guitarist, but this time he performs as a sovereign organist with magnificent coloratura soprano Anu Komsi. They challenge each other and reach a whole new world of music together.
at 9am, 10.15 am and 12 pm MATINSALI
Children's concert
MOLLI-KISSA AND DUURI-HIIRI
Siljamari Heikinheimo, violin
Salla Karakorpi, piano
What should you do when you're very, very angry? Or when you are totally head over heels in love? Molli and Duuri – Minor Cat and Major Mouse in Finnish – comb their whiskers and lead you to the world of music and emotions.
4pm START from the GLASS MUSEUM, 15 € (incl. afternoon tea/coffee)
GLASS TOUR
This tour takes you to experience the art of glass now and then. Tour starts from the exhibition of the Glass Museum and continues to the hot shop of Lasismi, the small working 'factory' of the local young glass artists. You can by local glass and enjoy a nice afternoon tea in the setting of glass history of Finland.
7pm FINNISH GLASS MUSEUM, 30 /
26

/ 25 €
ENCHANTED LOVE
Kekkonen quitar quartet
Ismo Eskelinen
Petri Kumela
Otto Tolonen
Jyrki Myllärinen
Anu Komsi, soprano
Ravel: Ma mère l'Oye
Villa-Lobos: Bachianas brasileiras Nr. 5
De Falla: El amor brujo
The top classical guitarists offer a buffet of fiery flamenco, storytales and brazilian rhytms. One of the finest aria melodies ever by composer Villa-Lobos is vocalized by brilliant soprano Anu Komsi.
at 12pm FEENIKS CAFE
SUMMER CONCERTS' WEAVING POINT
Riihimäki Summer Concerts' administration having a blast playing a tiny coffee house concert!
at 5pm FINNISH GLASS MUSEUM
A PEEK TO THE CONCERT
Let's peek to the concert of the evening with Finnish composer Sebastian Fagerlund.
6pm FINNISH GLASS MUSEUM, 30 /
26

/ 25 /

20

€
CLASSIC LININGS
Kamus quartet
Terhi Paldanius, violin
Jukka Untamala, violin
Jussi Tuhkanen, viola
Petja Kainulainen, cello
Mozart: String Quartet D major
Fagerlund: String Quartet "From the ground"
Schubert: String Quartet "Death and the Maiden"
Kamus quartet won the Finnish Emma Award for the best classical CD of 2017 and last year their album won the CD of the year award of Finnish National Broadcasting company. Today the classics of the classics surround the String Quartet by Sebastian Fagerlund. The composition was first performed by Kamus in Amsterdam last October and it's comissioned by Amsterdam's Concertgebouw.
9pm Riihimäki Theater, 25 /
21

/ 20 €
DANCING ON AN ELECTRIC STRING
Minna Tervamäki, dance
Ismo Eskelinen, guitar
Kamus quartet
Reich: Electric counterpoint for 15 guitars
Tiensuu: Daydreams for guitar and electronics
Adams: John's Book of Alleged Dances for string quartet and recorded prepared piano, parts
This concert combines star dancer Minna Tervamäki, electronics and music. The guitarist plays chamber music with himself after having recorded the other 14 guitar parts of the piece. The dialog between arts continues in the compositions of Tiensuu and Adams, latter influenced by American popular music.
at 12pm FINNISH GLASS MUSEUM, Lasipäivä
TIDBITS of the evening's concert
Timo Alakotila, piano
A moment with music for the friends of glass!
4pm FINNISH GLASS MUSEUM, 25 /
21

/ 20 €
ITALIAN AFTERNOON
Karen Gomyo, violin
Marko Ylönen, cello
Ismo Eskelinen, guitar
Vivaldi: Sonata D minor
Locatelli: Sonata A major
Corelli: La Folia
Paganini: Terzetto
The colourful brightness and the virtuosity of the composers of Baroque era culminate to the trio by Paganini. The magnificent trinity of the Summer Concert's musicians offer Italian sparkle to the cozy Finnish afternoon.
at 7pm KINO SAMPO, 25 /
21

/ 20 €
RED VELVET
Karen Gomyo, violin
Ismo Eskelinen, guitar
Timo Alakotila, piano
Piazzolla: L'Histoire Du Tango, parts
Piazzolla: Tango etudes
Alakotila's piano compositions
The evening in an old movie theater with red chairs begins with the Argentine composer Astor Piazzolla's intense tangos by Karen Gomyo and Ismo Eskelinen. Likewise Piazzolla has Timo Alakotila created his own, unique and even gentle sound in his compositions. Timo Alakotila is one of Finland's busiest, most versatile and most in-demand musicians.
at 10pm KINO SAMPO, 25 /
21

/ 20 €
SHIVAN DRAGN
Shivan Dragn, electronics and projections
Saturday evening's mind explosing concert is offered by Shivan Dragn! The guy behind the stage name is Artturi Taira, best known of the bands Rubik and Pariisin Kevät. In this Shivan Dragn project Taira plays, sings and does his tricks with the electronics with his own, unique way.
12pm KAPPELIKIRKKO, 15 €
SUNDAY STRINGS
Marko Ylönen, cello
Ismo Eskelinen, guitar
Bach: Solo Cello suite Nr. 1 G major
Schubert: Arpeggione-sonata
What a great way to start a sunny Sunday! The Bach's classic, maybe the most played cello piece ever is combined with the sonata of Schubert, composed originally for the arpeggione. Arpeggione was a period instrument mixing up instrumental features of guitar and cello. This time the sonata may be heard as an arrangement for those two instruments.
6pm FINNISH GLASS MUSEUM, 40 /
36

/ 35 € (incl. cocktail service)
NEW BEGINNINGS
Karen Gomyo, violin
Marko Ylönen, cello
Esko Laine, double bass
Kamus quartet
Olli Mustonen, piano
Milhaud: La Création du monde
Mustonen: Piano Quintet
Schubert: Trout Quintet
The festival ends with this festal concert, performed by the artist of the week reinforced by Esko Laine, the Principal Bass of the Berliner Philharmoniker. Milhaud's colourful creation story has scooped up jazz elements from the streets of 1920's Harlem and it leads to the fiery quintet of Olli Mustonen. The common threads finally lead to the fantastic Trout Quintet.